New Entry nel nostro allevamento Bassethound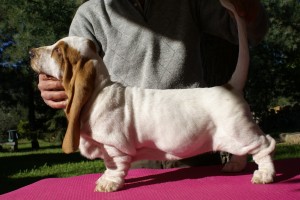 New Entry nel nostro allevamento bassethound: diamo il benvenuto alla piccola Akasha Banana Split (detta Nanà) da oggi questa meravigliosa cucciola (figlia di XCode dos Sete Moinhos X Wait me dei due Briganti) farà parte della nostra famiglia. Un pedigree senza dubbio eccezionale per questa stupenda bassettina dai caratteri davvero molto tipici e dal colore particolarissimo. Buona vita e benvenuta in famiglia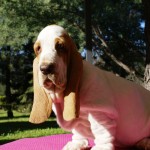 Altre foto dei cuccioli Basset hound nati da questa cucciolata sono disponibili nella sezione News.
New Entry in our bassethound kennel Italy: we welcome the little Akasha Banana Split (aka Nanà)! Now this wonderful puppy (from XCode dos Sete Moinhos X Wait me dei due Briganti) will be part of our family. A really good pedigree for this wonderful little one, which is very typical and nice. Good luck and welcome in our family!
More photos of Basset hound puppies from this litter are available in the News section of this website.