Nanà Campione Italiano di bellezza a soli 25 mesi!
Un altro grande traguardo per la nostra bellissima Nanà! Al Raduno di Ostiglia del 4 Ottobre, con ben 37 Basset Hound iscritti a catalogo (Giudice esperto Sig.ra Manola Poggesi), la nostra Nanà si aggiudica l'ultimo CAC necessario per chiudere l'ambìto e difficile titolo italiano, a coronamento di una fantastica carriera espositiva che l'ha vista protagonista di molti importantissimi podii italiani ed europei. Ora per lei è giunto il momento di ritirarsi per qualche tempo a vita privata e godersi finalmente la pace familiare e le coccole riservate alle principesse della nostra famiglia!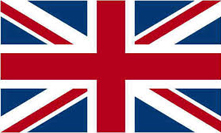 Another great achievement for our beautiful Nana! At the Ostiglia Clubshow on October 4th, (Expert Judge Mrs. Manola Poggesi) with as many as 37 Basset Hounds entered, our Nana won the last CAC needed to close the coveted and difficult Italian Championship title, crowning a great show career that she played in a leading role on many important Italian and European podiums. Now it is time for her to retire from public life for a while and finally enjoy the peace of the family and the pampering reserved to the princesses of our family!